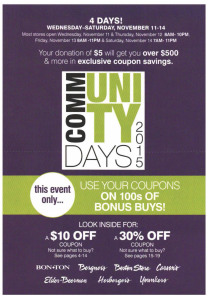 Get great savings while supporting a great cause!
CETC is joining Herberger's for Community Days Nov 11-14. Coupon booklets for the event can be purchased at CETC for $5 each. Each booklet contains a $10 off coupon, a 30% off coupon and even more totaling over $500 in exclusive coupon savings!
Order you booklet today and pass the word on to family and friends.