Melanie Reid
July 14,2014 marks the 18th anniversary of Melanie's hire as an employee for the Williamsburg Retirement Home in Logan.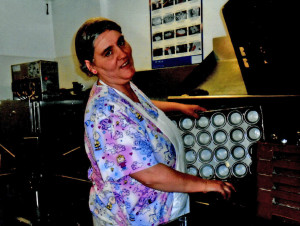 Melanie remembers that in 1996 her Job Coach took her for the interview and she landed the position of dishwasher.  At first she only worked Saturdays and Sundays doing the dishes, pots and pans and taking care of the garbage.  Eventually she worked up to a position with 35 hours per week.  The position required that Melanie obtain her food handlers permit and she has kept it current throughout her employment.
After three years with Williamsburg Melanie's duties were expanded. She started helping with food preparation, putting stock away and delivering meals to residents who did not want to come to the dining room.  She would help in the serving of meals as well.
Melanie loves getting to know the residents and enjoys working with her supervisor, Terry Talbot.  She very much appreciates all the help and support she receives from her present job coach, Pat Rollins.
Melanie is very flexible and regularly helps other workers by taking their shifts so they can take time off.  In the entire 18 years that she has worked at Williamsburg she has only been out 6 days due to illness and has never been late for work.
On a personal note, Melanie adores cats and recently lost one of her favorite pets, Angel, an orange tom cat. She loves any clothing with cats on it and of course Hello Kitty items are a favorite with her.  She loves to shop at the New Macey's store where she and her husband have friends that work in the pharmacy.  She and her husband Phil love to go to Deseret Industries. She also likes the Dollar Tree where she picks up handy items for the home.
Melanie states that when the time comes to retire, she wants to work at Cache Employment and Training Services as a volunteer.  She has many wonderful memories working with CETC and would like to give back to the organization for all of the help she has received from them.
Ron Jensen
Ronald (Ron) Jensen began receiving supports through CETC in 1981. He had lived in Oxford, Idaho while growing up with his family. Ron worked on several crews and eventually began working in the community. He worked for The Herald Journal in the distribution department until it was moved to Idaho. He enjoyed his work there preparing the newspaper for delivery. He currently works at Hillcrest Elementary School as a lunch room aide and also volunteers in the library there as well. Many students have become his friends. Ron loves to work and also to volunteer. He previously volunteered at Bridgerland Literacy summer reading program for children and now helps with the Hillcrest summer kindergarten, helping students who are struggling with their reading skills. One of Ron's goals has been to be married. He reached that goal in October 2013 when he married Kaylene Castleton. While Ron is a man of few words he is very talented and expresses himself in writing poetry. He often enters his poetry in the Cache County Fair. Ron is a pleasant person to know and we enjoy being able to support him in obtaining his goals.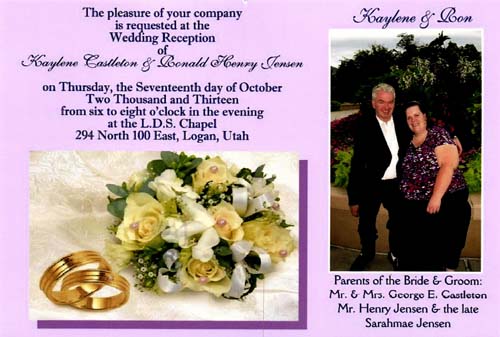 Blair Anderson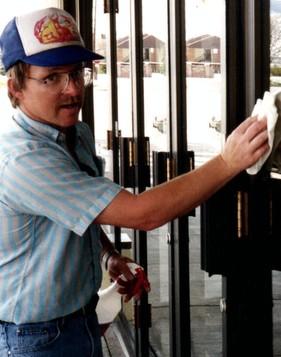 Blair was an active, normal, healthy young man until an automobile/motorcycle accident in 1980.  Prior to his accident he held a variety of jobs one of which was in the construction industry.
Blair began attending Cache Employment and Training Center when it was known as Cache Industries.  He worked on crews at Bourn's, Mountain Farms, and in the woodshop and a variety of other tasks before starting his job at LaMont's department store in the Cache Valley Mall on August 10, 1989.  He worked there as a custodian.  He worked there until the store was taken over by Gottschalk, where he then began helping in the shipping and receiving department.  When Gottschalk left and Dillard's came in Blair was hired there as a custodian.  Blair continues to work for Dillard's and is a valuable employee.  His coworkers are a great support to him.  Blair says his job "is to make the store look good."  When going from one store to the other he greets friends with his own unique handshake.  He is friendly and well liked. For a short time he also worked at the Poisonous Plant Lab at USU while working at LaMont's and Gottschalk.
Blair is married and owns his home.